How can a medical ID have a positive impact in your life? Here are inspiring life stories from our courageous customers in the UK. Find out why they wear a medical ID and how wearing one improved their health, safety, and peace of mind.
Do you have your own story to share? We'd love to hear them too! Submit your story.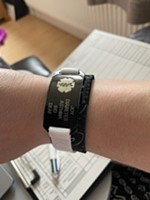 Joy Hyde
"I wear my medical ID bracelet, as I have long term medical conditions and wear a cochlear implant. Due to the implant, I am not able to have an MRI, and this helps communicate this on my behalf. If my conditions flare up or I am unconscious, the medical ID will speak for me, and it has helped me tremendously."
---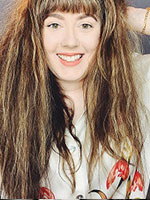 Louise Glover

"For me, this bracelet has been my life-saver! I've said before in my YouTube video that having an ID bracelet has helped me feel more at ease when traveling alone for short and long trips and for nights out. There's plenty of designs available - whether you're looking for one that stands out or perhaps one that compliments your Pandora charm - the world's your oyster! I cannot stress enough how important having ID on you is as you never what could happen."
---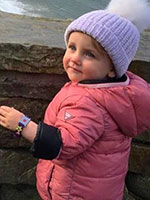 "Sally's getting to the age when it will be harder to monitor when she is exposed to her #allergens. At the same time, I don't want to become an overprotective parent... the Dad holding her hand in the middle of the play centre. The worry is that if she is accidentally exposed, that the right medical treatment will be available ASAP. Universal Medical ID has made cool medical IDs which are discreet enough so that Sally loves them as a bracelet, but also act as an important alert to everybody. A small bit of comfort along this complicated allergy journey."
---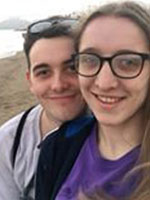 Charlotte Elizabeth Aston

"A specialist diagnosed me with a Supraventricular Tachycardia or SVT. It's now over 6 years. I wear my medical ID every day. It reminds me of what I've conquered. Of the inner strength I've found and the belief I can do anything. It's also a reminder to be grateful. Grateful to God and to the NHS. And to those who supported me all the way through. My medical ID means courage, strength and blessings. What does yours mean?"
---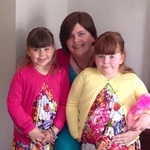 Louise Tubman

"Sophie was 3 years and 10 months old when she had a Liver Transplant. She has been born with a rare Liver condition, Biliary Atresia, only 50 children a year are born in the U.K. with this condition. As her mum I want to keep her safe while giving her the independence that she craves. Her medical ID allows me to do this, I can know that she has all of her vital information with her even when I am not. Now, Sophie is 7 years old, well and thriving and I need to get her a new medical ID to allow for this growth so that she can grow in confidence too!"
---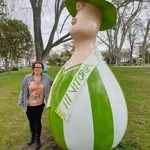 Suzanne Coogans

"I'm so glad I bought one of these as I'm awaiting a brain operation for my epilepsy but about 3 weeks ago my bracelet came handy as I tried to take a full cage of juice down the stairs at work instead of the lift and it had gone down the first step luckily someone stopped it before it fell on top of me so I'm just glad I had one of your bangles on as they needed to get help immediately thank you."
---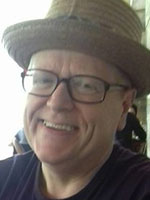 "At a routine check with my cardiologist, I was advised to wear a medical ID bracelet, as among other conditions (diabetes, blood pressure) I have an artificial heart valve. I found exactly what I needed at Universal Medical, my choice was the large titanium curve bracelet. It's comfortable to wear all the time, even at night or in the shower. It stays on 24/7! An important point as medical emergencies don't keep regular office hours – so wearing it constantly is reassuring."
---
Nicola Francis
"I have suffered with antiphospholipid syndrome for a number of years suffering with many different symptoms. Then two years ago I was diagnosed with Retroperitoneal Fibrosis. Luckily for me, it has not affected my kidneys but it has effected my circulation very badly. I had IVC reconstructive surgery last year which has helped but I still have many ongoing symptoms. My medication which is lots has changed a lot over the last few years as they try to stop the growth so the My IHR interactive health record has been brilliant as I've been in control of updating my records to keep it all relevant. Now I have been told I must stay on warfarin for life so I also bought a bangle with this info on for extra clarification and instant notification in an emergency."
---
Joy Hyde

"I have found these useful as I am deaf with lots of health issues and it's easy for those who tried to speak to me when I can't hear them if I am knocked out or having hypo. It has helped a few times when I am on my own. Really worth getting them."